The Boer War began in 1899 and was fought in South Africa between Britain, who controlled the colonies of Natal and Cape Colony, and the Boers, descendants of Dutch settlers, who controlled the Transvaal and Orange Free State.
The Boers had early successes seizing the diamond fields around Kimberley and laying siege to the British strongholds of Ladysmith and Mafeking. Britain responded by sending more and more soldiers to South Africa, many of whom were volunteers and not professional soldiers. The early months of 1900 saw a change in fortunes with the Boers driven from Kimberley and Ladysmith and the siege of Mafeking was relieved in May 1900.
The Boer War was widely reported in the press back in Britain and people would have been following the events closely, albeit a little after the event. News of the British victories would have been celebrated and the Norton CofE School log book of 28th May 1900 records that "By the vicar's wish we had a holiday to celebrate the Relief of Mafeking".
The War had seemed to be over later that year when the Boer republics were declared to be British colonies but the Boers remained engaged in a guerrilla war for a further two years.
It is not known how many villagers may have been actively involved in the War but I have included information about those who I have identified.
On 6 February 1901, a third batch of candidates for the Gloucestershire Volunteer Imperial Yeomanry attended the Queens Hotel, Cheltenham, to undergo an official examination and to attest. Amongst the list of recruits we find Herbert Alfred Simmons, carpenter, of the Kings Head, Norton, and John Charles Archer, farmer of Green Farm, Norton, 'an old Sir Thomas Rich's boy'.
The Cheltenham Chronicle & Gloucestershire Graphic of 16 February 1901 records a page of photographs under the heading "Gloucestershire Volunteers for the Front. Local men who have obeyed their country's call and volunteered for active service in South Africa". Amongst the pictures is one of Trooper H A Simmonds of Norton, enlisting into the Imperial Yeomanry. This would have been Herbert A Simmons, son of Alfred Thomas and Ann Simmons. Although a Norton family, at the time of Herbert's birth in 1879 they were living at Deerhurst. They returned to Norton in the mid-1880s when Alfred took over as landlord of The Kings Head Inn upon his father, William's, death. The family were still at The Kings Head when Herbert enlisted. Herbert's brother, Percy Marston Simmons, was killed in October 1918 during the Great War and is remembered on the village War Memorial at St Mary's (see The Journal of January 2000).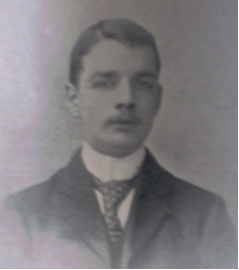 Another entry appeared in the Cheltenham Chronicle & Gloucestershire Graphic of 23 February 1901 under the heading "Another batch of local volunteers". This entry included Trooper J C Archer of Norton who was enlisting into the Volunteer Imperial Yeomanry. Trooper Archer was most likely the son of Edwin & Matilda Archer who were farming at Green Farm, Norton, at this time. It is not known if either Trooper Simmonds or Archer actually went to South Africa and became involved in the fighting.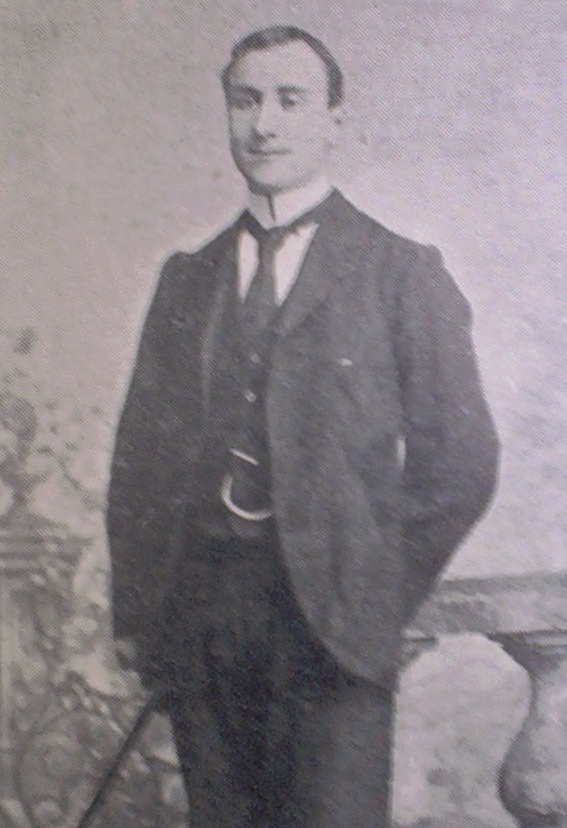 The service of John Archer and one other, Frank Goscombe, can be confirmed by a report in the Gloucestershire Chronicle newspaper from May 1901; "Norton Court Cricket Club opened the season with a match against Churchdown. The home team have lost two of their best players as J Archer and F Goscombe are at present with the Imperial Yeomanry in South Africa". [Frank Goscombe wasn't actually a 'Norton boy, but with his association with the cricket club I guess we can adopt him for the purposes of this piece]. In July 1901 Frank Goscombe's brother, Harry, received a lengthy letter from Frank detailing his involvement in the dangerous march undertaken by the 48th Co, Imperial Yeomanry, from Naauwpoort and the following battle of Vlakfontein.
In the September 2004 issue of The Journal we wrote about a Samuel Leach of Norton who did see active service. Samuel had ended his active army service in 1896 being transferred to the reserve. In October 1899, however, he was recalled 'under special army order' and on 9 November 1899 was dispatched to South Africa to fight in the Boer War. He returned home in September 1900 and was discharged again in June 1902 with the entitlement to wear the South African Medal. Samuel also saw active service during the First World War and was to die on 16th October 1918 whilst serving in the Lebanon.
Frederick Wilkins, of 3 Cold Elm Cottages, Norton, served during the Boer War and went on to serve in the First World War as well. It has been said that he died during the Second World War, ironically after surviving as an active participant in two wars, as a result of injuries received in an accident with an American military vehicle in Norton. I have recently come across a reference to this accident in The Citizen newspaper of 9 November 1942 under the heading 'Norton Cyclist Injured'; "Frederick Wilkins (69), of 3 Cold Elm, Norton, received head injuries when he was knocked from his bicycle by an Army lorry on Saturday. He was taken to the Gloucestershire Royal Infirmary and his condition is stated to be slightly improved".
Albert John Stephens was born on 26 March 1876 at Churchdown, the son of William Stephens and Martha Wood, and he grew up living with his parents at the Gamekeepers Cottage, Norton. Albert was in trouble whilst attending Norton CofE School and the following have been taken from the school log books; "23 Jul 1881 - Henry Freeman, Jesse Wheeler, Charles Stephens, Edward Biss and Albert Stephens were punished for robbing Mr Newman's apple tree". On 24 April 1893 Albert was already serving as No 3945 in the 3rd Battalion, Gloucestershire Regiment, Militia, when he attested as Pvte, No 305406, 1st Battalion, Gloucestershire Regiment. He underwent a medical examination at Bristol on 25 April that found him to be 5ft 4ins tall, weighed 119lbs, with a 33ins chest, fresh complexion, blue eyes and light brown hair. He was declared 'fit' for service and his attestation certified as being correct on 26 April at Gloucestershire Regiment, Horfield Barracks, Bristol. He remained in the UK until 1 November 1893 when he was posted to Malta until 21 November 1895 when he was posted on to Egypt. On 6 February 1897 was posted again to India. On 1 July 1898 he was serving with the 1st Battalion Gloucestershire Regiment and 'elected to come under Regulations Governing issue of messing allowance in accordance with provisions of para 5 Army Order 65 of 1898'. On 30 June 1899 was in confinement for 14 days awaiting trial by District Courts Martial of 'receiving stolen goods' and on 14 July 1899 was sentenced to 42 days' imprisonment with heavy labour. Was released from prison on 25 August 1899. On 24 September 1899 was posted to South Africa. Having only been in country for one month, on 24 October 1899 he was wounded in the right shoulder at Reitfontein. Still serving with 1st Gloucestershire Regiment (Indian Contingent), on 25 October 1899 he wrote to his father to inform him that he was in a field hospital with a wound through the right shoulder. He wrote; "We have about 400 Boer prisoners from Saturday's battle. I helped to escort them to the prison on Sunday. Our regiment lost very heavily on Tuesday, including our commanding officer. We are being treated well by the people visiting the wounded, who bring in all kinds of nick-nacks. I hope I shall soon get all right as I want to have another rub at them". On 19 December 1899 he wrote to his father at Norton again stating that he had fully recovered from his wound and was ready to return to the front. On 8 May 1900 was in confinement for 3 days awaiting trial and was convicted on 11 May 1900 that 'whilst on active service used insubordinate language' and was again sentenced to 42 days' only serving 28 with 14 being remitted. On 24 August 1900 left South Africa for Ceylon where, on 31 October 1902 he was granted 1st Good Conduct Badge and he remained in Ceylon until returning to the UK on 30 December 1902. On 13 March 1903 he re-engaged for another year with effect from 24 April 1905. He was credited with service through the South Africa campaign 1899-1900 and was awarded the South Africa Medal with clasps for Orange Free State and Natal. At the time of his marriage was living at 57 Hatfield Road, Gloucester, employed as a deal porter. He married Amy Faulks on 7 August 1905 at St James, Gloucester, and they had one child; Betty May. Albert was finally discharged from army service upon the termination of his engagement on 23 April 1909 having completed 16 years with the colours. In 1911 Albert and Amy were living in a five room property at 7 Marlborough Road, Gloucester, with Albert employed as a deal porter at a timber yard. With the commencement of the First World War Albert enlisted again for four years' service with effect from 5 March 1914 at Aston, Warwicks. He was embodied on 5 August 1914, promoted to Temporary Corporal on 2 September 1914 and confirmed in the rank from the same date. Was posted to the British Expeditionary Force, France, between 22 March 1915 and 15 November 1916 when he returned to the UK. Although the records are not clear he would appear to have been Court Martialed again on 31 July 1915 for failing to appear on parade due to drunkenness and was sentenced to be reduced to the ranks, Private, and imprisoned for 3 months from 2 August 1915. Returned to British Expeditionary Force, France, between 11 June 1917 and 9 January 1918. Between 10 January and 20 March 1918 was posted sick and on 16 February 1919 was disembodied on demobilization at Warwick. In recognition of his two periods of overseas service he was entitled to wear three blue chevrons. At the time of his discharge his home address was recorded as 6 Coney Hill Road, Gloucester. In 1939 Albert and Amy were living at 120 Coney Hill Road, Gloucester, with Albert employed as a general warehouseman. Amy died in 1955 and Albert in 1956.
Henry Perkins was born in 1871, the illegitimate child of Eliza Perkins of Norton. He was employed as a boilermaker and went to South Africa to fight in the Boer War. After the war he returned to South Africa to work on the railways. Henry's partner, Ellen Wilkins, followed him to South Africa but couldn't settle there so they returned to Gloucester and went on to have ten children, although they never appear to have married.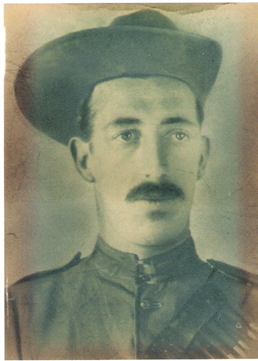 The Boer leaders eventually realized that their struggle was to be in vain and an uneasy peace was made between the two parties in May 1902. The Norton School log book of 6th June 1902 recorded this occasion; "Closed school today being holiday to celebrate 'Peace Proclaimed'".
ALBERT JOHN MARSTON
Albert Marston was born at Norton in 1869, son of John and Elizabeth Marston, and later was employed as a labourer. On 8 March 1899 Albert Marston attested into the army as No 71307, Gunner, in the Royal Artillery (Welsh Division) at Newport, Monmouth. At a medical examination at Bristol on 5 March 1899 he was considered fit for service and was described as being 5ft 8¼ ins tall, 135lbs in weight, 35¼ ins chest, fresh complexion, grey eyes and brown hair.
He served in the UK between attestation and 17 February 1890. On 16 June 1889 he was apprehended by the civil powers and a week later was imprisoned for 61 days before returning to duty on 22 August 1889. He was to leave the UK bound for service in India on 18 February 1890.
He passed an ambulance course at Quetta on 7 September 1892. On 19 August 1896 we find him in confinement awaiting trial by District Courts Martial and on 16 September 1896 he was sentenced to 42 days imprisonment, returning to duty on 26 October. His Indian service finished on 31 January 1897 when he returned to the UK.
On 3 April 1897 he was apprehended awaiting trial and on 8 April he was imprisoned by civil power to serve 61 days at HM Prison, Gloucester, for inflicting grievous bodily harm.
On 1 January 1899 he was posted to the Field Artillery Reserve and then on 18 December 1899 he was recalled to Army service as a gunner, Royal Field Artillery, presumably as a result of the Boer War as on 18 January 1900 he left for South Africa. His troubles hadn't finished, however, as on 21 April 1901 we again find him awaiting trial and on 26 April he was sentenced to 84 days imprisonment for being drunk whilst on active service. On 2 April 1902 he returned to UK and on 5 April 1902 he was discharged on termination of his first period of engagement having completed 13 years, 35 days, reckonable service. His character on discharge was assessed as 'indifferent'.
He was awarded the Queens South Africa Medal with clasps Driefontein (10 March 1900), Johannesburg (29 May 1900), Diamond Hill (11 June 1900), Belfast (26 August 1900) and Cape Colony (11 October 1899 to 31 May 1902). He was also awarded the Kings South Africa Medal with clasps 1901 and 1902.
Whilst he was serving in the army his parents moved to live at The Leigh and it was here that Albert settled upon discharge, taking employment as a farm labourer. Albert married Mary Elizabeth Hickerton at Tewkesbury Register Office in 1902 and died on 23 September 1944 at The Leigh, aged 75 years.
JOHN BERNARD ARBUTHNOT
John Bernard (Jack) and Archibald Arbuthnot were brothers of Ronald George Urquhart Arbuthnot who is named on the War Memorial and sons of Capt George Arbuthnot and wife Caroline Emma Nepean Aitchison, former tenants of Norton Court.
John Bernard Arbuthnot was born on 17 May 1875. He served in the Scots Guards reaching the rank of Major. In 1900 and 1901 he fought in the Second Boer War and later in the First World War where he was mentioned in despatches. He was invested as a Member of the Royal Victorian Order in 1902 and was later Aide-de-Camp to the Governor of Hong Kong. He was also a merchant banker.
Whilst in Hong Kong, on 8 June 1903, he married Olive Blake, daughter of Sir Henry Arthur Blake and wife Edith Bernal Osborne, and they had six children; Irene Joan Grace, David George, Terence John, Bernard Kieran Charles, Richard Henry Myles and Patricia Evangeline Anne.
As a journalist on the Daily Express in 1917 he founded and was author to it's By the Way column, writing it pseudonymously as 'Beachcomber', before he was promoted to deputy editor until 1919.
He died on 16 September 1950.
(WALTER) ALBERT FREEMAN
Born on 18 January and was baptised on 3 April 1881 at St Mary's, Norton. Son of William Freeman and Alice Limerick. In 1881 was living with his parents at Norton Court Lodge, Marlpit Lane, Norton. Later went by the name of Albert.
On 14 December 1897 enlisted in Gloucestershire Regiment Militia as Private, No 6152. He was described as being 5ft 5ins tall, 35ins chest, fresh complexion, grey eyes and brown hair with a scar on his right elbow. Attended 49 days of drill and his conduct in the militia was assessed as 'good'. Enlisted into the army on 23 July 1898 for the term of 7 years plus 5 in reserve. On 25 July 1898 was described as being 5ft 5¾ ins tall, weighed 135lbs, 35ins chest and good physical development. On 26 July 1898 joined at Bristol. On 21 November 1898 was posted with the 2nd Battalion, Gloucestershire Regiment and sent to Jersey. Was admitted to hospital between 24 April and 24 May 1899 suffering from gonorrhoea. On 26 December 1899 forfeited 2 days' pay for being absent from Aldershot between 12 noon and 11pm. On 1 January 1900 was posted to South Africa. On 28 July 1900 was granted his first Good Conduct Badge. On 23 December 1900 was confined to barracks at Volhouter for 5 days as punishment for allowing his horse to stray away from the lines through his own neglect. On 7 July 1901 was sentenced to 96 hours imprisonment at Roberts Drift and forfeited his Good Conduct Badge for losing his helmet by neglect. On 14 July 1901 was confined to barracks for 10 days during line of march for losing his helmet through neglect. He also had to pay for his helmet and forfeited his Good Conduct Badge. [It is not clear if this was two separate offences although dates suggest it was]. On 4 November 1902 was examined and found fit for service in India. On 11 November 1902 was posted with the 1st Battalion, Gloucestershire Regiment. On 8 December 1902 was at Lucknow and was admitted to hospital on 24 March 1903 where he was vaccinated. First Good Conduct Badge restored on 16 July 1903. On 15 January 1904 completed a class of instruction and was awarded Mounted Infantry Certificate. In April 1904 at Lucknow he wrote to his Commanding Officer that "I am desirous of extending my army service to complete 8 years with the colours and I understand that if at the termination of such a period of army service I am serving beyond the seas I shall be sent back home with all convenient speed". On 10 April 1904 was examined at Lucknow and declared fit for an extension of service. On 4 February 1905 was at Ambala and on 20 December 1905 was returned to England from Ambala. On 23 May 1906 was examined and declared fit for transfer to 1st Class Army Reserve. Had 1st Class Musketry Qualification and had served 6 months with the Regimental Police. He held 2 Good Conduct Badges, the Queen's South Africa Medal with clasps Paardeberg, Driefontein, Relief of Kimberley and Transvaal, the King's South Africa Medal with clasps 1901 and 1902.
Married Ethel Mary Hampton on 23 March 1908 at Cheltenham Register Office and had three children; Marjorie Ivy Gwendoline, Stanley Oswald Reginald and Malvina Alberta Noel.
In 1910 wished to re-engage in the army. On 6 August 1910 was told that he was too late to re-engage but would be able to re-enlist in Section 'D' Army Reserve. He wrote; "I beg to make an application for re-engagement in Section 'D' Army Reserve. Very sorry that I did not apply before but I forgot all about it". Took issue with the arrangements for reporting; "Next Monday will suit me very well if that will do and it will be impossible for me to be there at 9am as the train does not leave Ashchurch until 8:45am so that it will be a few minutes after 9am when I get there". Attested at Cheltenham on 15 August 1910 as Private, No 5365, 3rd Battalion, Gloucestershire Regiment having been examined and found fit for general service in Section 'D' of the army reserve.
In 1911 was living with his family in five room property at Claydon, Ashchurch, near Tewkesbury, employed as a waggoner on a farm. Half brother Sidney John was also in residence.
Was mobilised on 5 August 1914. Served from 5 August 1914 to 3 December 1914 in UK, 4 December 1914 to 5 April 1915 as part of the Expeditionary Force, France, and 6 April 1915 to 4 August 1915 back in UK. On 1 April 1915 was admitted to No 1 Casualty Clearing Station, 'in the field', with a gunshot wound to the left thigh. On 3 April 1915 was admitted to No 3 General Hospital, Boulogne, and on 5 April 1915 embarked from Boulogne aboard Hospital Ship St David to return to UK. Was at 1st London General Hospital between 5 April and 1 May 1915. Was transferred to Cedar Road Section for further treatment between 1 May and 10 June 1915 when he was discharged 'quite healed'. On 14 August 1915 was discharged, upon completion of his second period of engagement, at Gravesend as Private, No 5365, 3rd Battalion, Gloucestershire Regiment. At the time he was described as being 5ft 7ins tall, 38ins chest, 35ins waist, 22ins helmet, size 8 boots, fresh complexion, brown hair, blue eyes, he had scars on his right elbow, the back of his head and his right calf, and a slight hammer toe, middle toe right foot. His military character was assessed as 'very good'.
In 1939 was living with his family at Tyrefield Cottages, Fiddington, employed as a farm carter and was also an Air Raid Precaution Warden.
PAUL THOMAS BEVAN
Paul served during the Boer War but as he was to be killed during the First World War and is remembered on the village War Memorial he is has been recorded under that article.